Jane Sayer and her team of volunteers do such an amazing job at Cartmill Riding for the Disabled in Burpengary.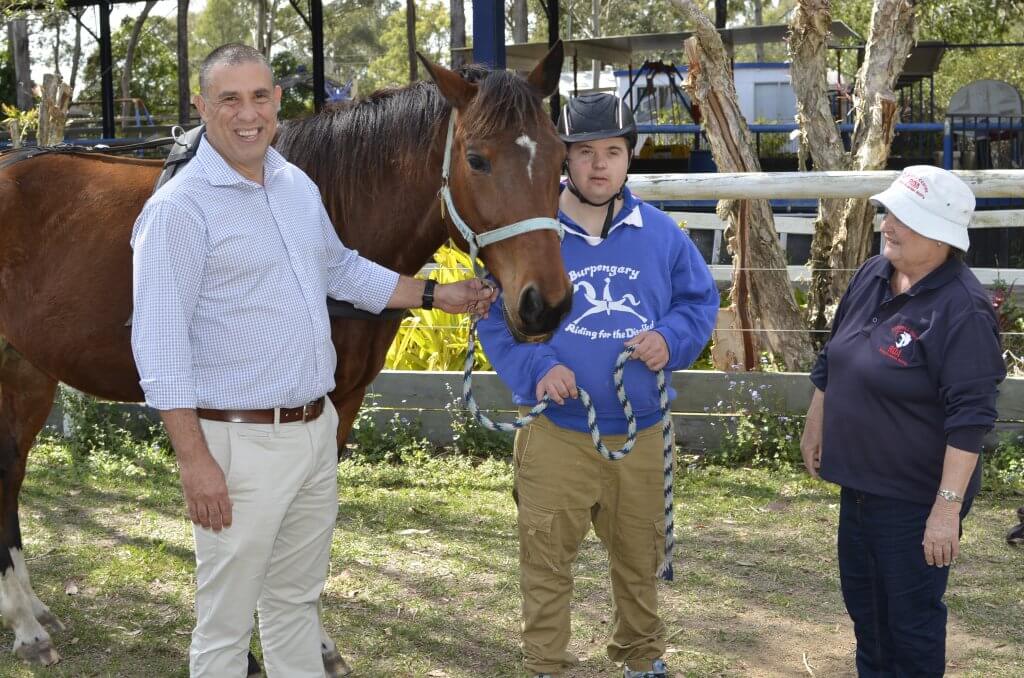 State LNP candidate for Kurwongbah Kerry Petrus and I visited the centre yesterday and got to see how much their clients enjoy the experience of riding – some have been going out there for years!
Burpengary Riding for the Disables Association Inc received $1430 for first aid course for volunteers under the Volunteer Grants program.
It really is a special place that has been created with a lot of love.
But don't take my word for it – they need volunteers so you could experience it for yourself.
Jane needs people to help with the riders, maintenance, cleaning, tractor driving and more.
If you can lend some time, email [email protected] or phone 3888 5611.